Man charged with 'meeting child'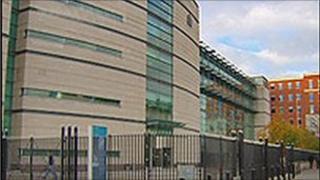 A Belfast man has appeared in court accused of meeting a child he had allegedly groomed for sex.
David Osborne, 39, is also charged with making and inciting another person to take an indecent photograph of a child.
The alleged offences were committed at locations in the city on dates during 2008 and 2009.
Mr Osborne, of Summer Street, Belfast, faced a total of four charges when he appeared at Belfast Magistrates Court on Monday.
He is accused of intentionally meeting a child aged under 16 with whom he had previously communicated at least twice.
It is alleged that the purpose for the meeting was to commit an act contrary to the Sexual Offences Act 2003.
Mr Osborne is also alleged to have arranged to travel to meet the child with the intention of committing a sexual crime.
He was released on continuing bail to appear in court again in January.