Internet broadband failure fixed, says BT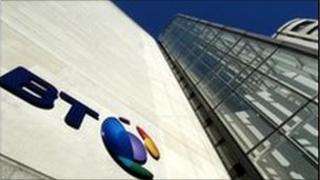 A technical fault that left tens of thousands of homes without internet broadband has been fixed, BT has said.
The company said the problems affected a "significant part of the UK", including Northern Ireland, Scotland and northern England, on Friday night.
Engineers worked through the night to correct the fault at an exchange in the Edinburgh area, BT said in a statement.
A spokesman said the situation was being monitored and phone services had not been not affected.
"Following a technical fault at an exchange in the Edinburgh area last night which caused disruption to some broadband services, BT confirms that all services have been restored to customers," he said.
"BT's engineering teams worked throughout the night to resolve outstanding customer issues and to monitor the performance of the network."