Draft report into Iris inquiry examined by police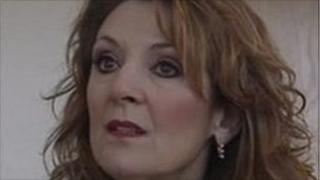 The draft findings of an inquiry into the awarding of a lease for a council cafe to Iris Robinson's former lover have been passed to the police.
Castlereagh council commissioned consulting firm Deloitte to investigate the award of the lease for the Lock Keeper's Inn.
The inquiry looked at a number of issues including whether the council lost any money.
The findings have been examined by the police.
The inquiry was prompted after a BBC Spotlight programme revealed that the contract to run the cafe had been awarded to Mrs Robinson's then-lover Kirk McCambley.
The former Castlereagh councillor procured money from two developers to help Mr McCambley to open the cafe.
Castlereagh council's acting chief executive Heather Moore confirmed that Deloitte had finished the "on the ground" work with the council.
" A draft copy has now been forwarded to the police in line with normal procedure," she said.
"It has to be considered by the police to ensure that any criminal aspect wouldn't be contaminated by the report."
In January councillors agreed that Deloitte would investigate the circumstances around the award of the lease.
The inquiry was to look at whether the council lost any money, if there was any impropriety from officers or councillors and whether the process fell within government guidelines.