Carlile to 'sniff out' MI5 link to dissident murder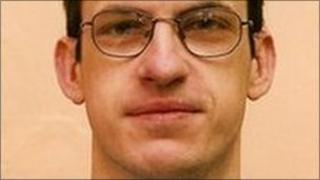 Lord Carlile said he is confident he will detect any attempt to withhold information about the murder of Real IRA man Kieran Doherty.
The government's independent advisor on the activities of the security services is to examine allegations of MI5 involvement in the death.
He will meet Kieran Doherty's family on Monday.
Lord Carlile said he will listen to them, speak to the security services and report to the Secretary of State.
"I'm looking forward to a full briefing from them," he said. "It'll be for me to use my experience to judge whether they are being full and frank in what they tell me.
"I have been around as a lawyer, as a part-time judge, and as independent reviewer of terrorism legislation for long enough to be able to sniff out any attempt at concealment, I hope. If I find there has been concealment, I will make public that belief."
Abduction
Kieran Doherty was found shot dead on the outskirts of Derry in February this year.
The Real IRA said the 31-year-old had been killed because of links to the drugs trade.
However, his family rejected the claim and said they believed members of the security services may have been involved in his murder.
Kieran Doherty was a senior member of the Real IRA and a lifelong republican.
In the months before he was killed, he told a local newspaper that MI5 had tried to recruit him as an agent.
Kieran Doherty's uncle, Vincent Coyle, said the family had a number of questions about the role of MI5 in the case.
"What's most important is where were they on the night of Kieran's abduction, stripping and murdering," he said.
"Some of the family members have voiced the opinion that they believe members of MI5, who have somehow got into this organisation, may have been at the scene, may have been involved in the abduction and may have been involved in the murder."
The offer to meet Kieran Doherty's family was made in a letter to Foyle MP Mark Durkan, who has lobbied on their behalf. He welcomed the move, but urged caution about the outcome of the investigation.