Death poster exhibition cancelled by organiser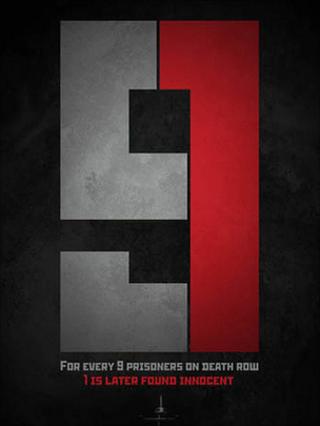 The organiser of an anti-death penalty exhibition in Belfast said he is cancelling the event because he feels it has been censored.
Herve Matine said councillors wanted to split up the exhibition of 100 posters at the city hall - some of which show people who have been hanged.
He said they wanted the more graphic images to be displayed inside with what he called "controlled access".
The posters were due to go on display for four days on Thursday.
Councillors approved the exhibition in September on the understanding that they had the option of "vetoing specific posters" if deemed "controversial or offensive".
Mr Matine said he was contacted on Tuesday by the city hall and told that councillors wanted 30 of the posters to be displayed inside in a room on the first floor.
He said concerns had been expressed that some of the images, which depict hanging, could influence young people.
"By phone they previously mentioned because the rate of suicide in Belfast is growing and they want to avoid people who may have tendencies to commit suicide to see the pictures and maybe have ideas of how to commit suicide," he said.
"I don't like at all the idea of deciding for people. Certain councillors get together and they think, this is good and this is not good."
'Public awareness'
Mr Matine said the exhibition was about highlighting the "brutality" of a death sentence.
"I want everyone to react when people in some countries get hanged, that's why we want to have public awareness about this horror."
The photographer said the decision by councillors to "censor" the exhibition by splitting up the images, left him with no choice but to cancel the event.
"I want to have an exhibition of a 100 posters, not 71 posters.
"We spent two months and 2000 people sent their posters from countries, like Honduras and how can I just authorise myself to say, this one I don't like and I don't want people to see this," he added.
DUP councillor Brian Kingston said he welcomed the exhibition's withdrawal.
"The whole purpose of the exhibition is to be as disturbing and provocative as possible and that was never going to be appropriate to take place in a public park in the centre of our city," he said.
'Inappropriate and disturbing'
"People use Belfast City Hall grounds every day as a place to rest, relax and meet people.
"It is a public park.
"Even people passing by might have seen these posters and I think it would be very inappropriate and disturbing to have posters like that erected."
SDLP councillor Tim Attwood was in favour of the exhibition going ahead but with some restrictions.
"In context of the images, I would have no difficulty with them but there is an issue locally in Belfast and across the north about people who have died through suicide," he said.
"We have to be sensitive to those concerns, so what we did as a responsible council was talk to those organisations who are involved in helping victims and families of suicide.
"There were 29 posters that related to hanging and had ropes in them and we decided to be responsive to their concerns that they would be inside, with a note to say that some of these posters would be controversial."
The 'Death Is Not Justice' campaign is due to show the exhibition in 100 cities worldwide.