MLA Thomas Burns 'alarmed' by jail CCTV faults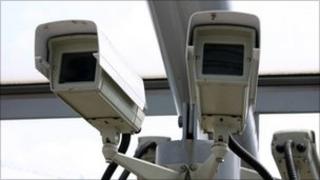 CCTV cameras in NI prisons have broken down 783 times in the past five years.
The information was revealed in an Assembly answer by the Department of Justice to SDLP MLA Thomas Burns.
He said he was "very alarmed" by the figures which cover Maghaberry, Hydebank Young Offenders' Centre and Magilligan near Londonderry.
The figures emerged two weeks after the Billy Wright Inquiry said the breakdown of CCTV cameras was a factor in the events leading to his murder.
Mr Burns added: "Questions must be asked about the reliability of the equipment being used and immediate action must be taken to solve this problem.
"The prison service is under a great deal of pressure at the minute and it is little wonder staff morale is at an all-time low when their equipment is out of date and constantly breaking down.
"It is clear we need a 'Patten' style reform of the prison service.
"There are so many frequently reoccurring, complex and deeply rooted problems across all institutions that radical change seems to be the only way to deal effectively with them."
The Wright Inquiry recommended a complete overhaul of the Northern Ireland Prison Service.
However, reforms akin to the Patten review of the RUC has been ruled out by the justice minister David Ford on the grounds of cost.