Fresh probe into 1973 murder of Eileen Doherty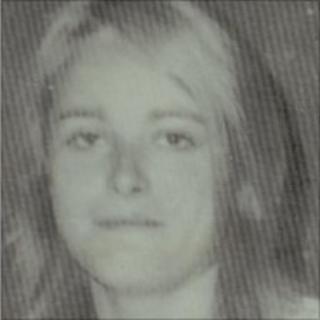 Detectives are to re-open an investigation in the sectarian murder of a 19-year-old woman 37 years ago after new leads were discovered.
Eileen Doherty was shot dead by gunmen who hijacked a taxi she was taking from Ormeau Road to Andersonstown on September 30 1973.
Police believe it was a random attack carried out by loyalists.
Details of the new leads have not been released but police believe they could realistically lead to a conviction.
The case was being examined by the Historical Enquiries Team and the investigation will now be transferred to the Serious Crime Branch of the PSNI.
The officer in charge of the investigation, Detective Chief Inspector John McVea, said it was an unusual step but one "worth taking because there are sufficient grounds for believing we can catch the killers".
He added: "I fully appreciate this murder took place a long time ago but I am asking people today, on the 37th anniversary of Eileen Doherty's murder, to think back to that night in 1973 and tell us what they know.
"Times have changed - secrets may have been shared."
Eileen Doherty was single and worked as a stitcher.
Lost Lives, the book which chronicles every death during the Troubles, details how a relative of the 19-year-old told her inquest that she "did not have a political thought in her head".
Her family have released a statement in light of the new developments.
It says: "Eileen was murdered 37 years ago but she has always been in our thoughts.
"The pain of losing a loved one in circumstances like this never goes away. Eileen had her whole life in front of her and it is a sin that it was taken from her.
"We knew that the Historical Enquiries Team was looking at Eileen's case but this development is a surprise. We hope police can get somewhere with it."