Family of Real IRA victim meet Secretary of State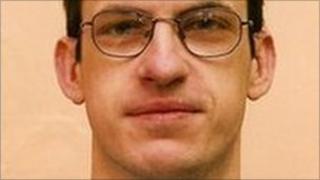 The family of Kieran Doherty, the Londonderry man murdered by the Real IRA earlier this year, have met the Secretary of State, Owen Paterson.
They discussed their concerns over alleged MI5 harassment and surveillance prior to Mr Doherty's murder.
The family also asked Mr Paterson to ensure that MI5 co-operate fully with the police investigation.
The SDLP MP, Mark Durkan, said the family were trying to ensure that a police investigation succeeded.
He said that they had called on anyone who knew anything about his death to bring it to the PSNI or make it available to them.
The family, Mr Durkan said, "have a fundamental worry that significant agents in the state have information that they're not disclosing so what they are doing is turning to the main or primary representative of the state, in the form of the Secretary of State."