Company collapse costs Bank of Ireland £36m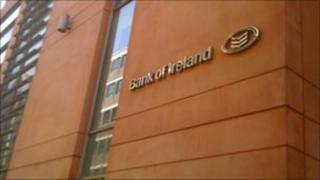 The collapse of a Londonderry-based housing development company is set to cost Bank of Ireland almost £36m, it has emerged.
McDaid Developments (Ireland) Ltd was placed into administration in June this year.
The administrators report, filed at Companies House, showed the developer owed the bank more than £42m.
The administrator, however, estimates that the sale of the firm's remaining assets will raise less than £8m.
The company, which had its registered office at Clooney Terrace, did much of its business in County Donegal but also had land or developments in Derry, Cavan and Longford.
Unsecured creditors
At the time it entered administration it had 13 sites which were a combination of undeveloped land, completed houses and partially built developments.
In addition to the bank debt, the firm owes almost £800,000 to smaller unsecured creditors, many in Donegal. The administrator has warned that none of this money is likely to be repaid.
The company's last set of accounts for the year ending November 2008 showed it lost more than £6m in that time, compared to a £500,000 loss the year before.
A note in those accounts showed that the firm's owner, Peter McDaid, had personally guaranteed at least some of the company's borrowings.
Last week, leading bankers told a Stormont committee that the property development sector was still experiencing major difficulties.
The general manager of First Trust, John Kilty said "a very great number" of land and development loans were "significantly underwater."