Ford denies 'blind eye' turned on UVF murder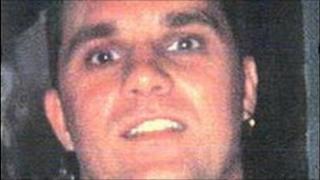 The Justice Minister David Ford has denied that the police have turned a 'blind eye' to the killers of Bobby Moffett.
On Wednesday, the Independent Monitoring Commission (IMC) found that Mr Moffett's murder on the Shankill Road in May was sanctioned by the leadership of the UVF.
The report said UVF bosses could have prevented the killing but did not.
No-one has been charged with his murder.
Some people from the Shankill Road claim the police in the area have turned a blind eye to Mr Moffett's killers but Mr Ford denied this was the case.
"I don't think there's any question of the police turning a blind eye, as I understand it, the police are investigating the murder of Bobby Moffett as they investigate all serious crimes.
"I think the issue is, what is the UVF leadership up to?
"We've seen that the IMC has not yet recommended specifications by the Secretary of State of the UVF but it is absolutely clear the UVF now has to show that it is on the path that it claims to be on," he added.
In their report, the Independent Monitoring Commission called Bobby Moffett's murder a public execution.
They said it was ordered by UVF leaders who thought he had flouted their authority.
While the IMC report blamed the UVF, it did not recommend any sanction.
Instead they expressed the hope that the murder would be a one-off incident.
The DUP MP, Ian Paisley said Mr Moffett's killing had caused revulsion in the wider community.
"Most people are aghast that a man can be murdered in broad daylight on the streets of Belfast and no witnesses, no-one is brought to book for that."