Dundalk men in court over border ecstasy find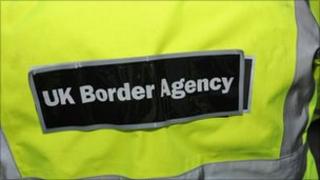 Two Dundalk men caught with ecstasy on their way to a dance music concert in Belfast have been given bail at Belfast Magistrates Court.
Robert McCabe, 21, of Cavan Road and Johnathan Duffy, 22, from Blackwater Court were stopped by officers from the UK Borders Agency on Friday.
The officers told the court they believed they could connect the pair to charges of importing class A drugs.
Both men allegedly admitted having the drugs but only for personal use.
Mr Duffy also faces a charge of importing class B cannabis.
A border agency officer said that he was not objecting to bail if the court imposed a "substantial cash surety" for each of them.
District Judge George Conner granted bail but said the men would only be released if their families lodged £2000.
He adjourned the case until Tuesday 14 September.