Man who murdered Shirley Finlay appeals guilty verdict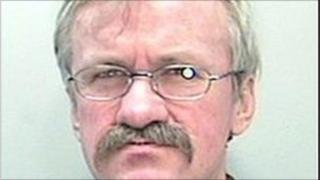 A man convicted of battering and strangling a vulnerable young woman in County Antrim is to appeal the guilty verdict.
Henryk Gorski, 53, was sentenced to at least 20 years in jail for the murder of Shirley Finlay four years ago.
The 24-year-old victim's partially clothed body was found dumped at a car park in Ballymena in September 2006.
Gorksi was given a life sentence after a jury returned a unanimous guilty verdict last year.
A judge described the killing as "a brutal murder" and said the way Ms Finlay's body was disposed of had been "callous in the extreme".
During his trial the court heard a series of hard facts linked her death to Gorski's flat.
His fingerprints were said to be on bin bags used to tie her body inside a duvet cover connected to his home.
A grey jacket found beside the victim bore traces of DNA from Gorski's former lover.
Innocence
And a strand of hair matching that of Ms Finlay's was also recovered from a carpet in Gorski's Hill Street flat.
Despite the forensic and circumstantial evidence, Gorski continued to maintain his innocence.
When told he faced life imprisonment he yelled in Polish: "I don't agree with it."
The Court of Appeal was told on Friday that trial transcripts have been sought as part of an attempt to overturn the conviction.
These include bad character references, judges were told.
Defence barrister Sean Devine also said: "Witnesses called by the defendant put another suspect in the frame."
Lord Chief Justice Sir Declan Morgan made clear how the relevance to the appeal of all material sought would have to be explained.
He added: "If we were to order transcripts of this quantity, it is going to delay both this case and other cases as well, because there are finite resources."
The case was listed for a further update in four weeks time.