Bankruptcy petition filed against Turkey holiday homes man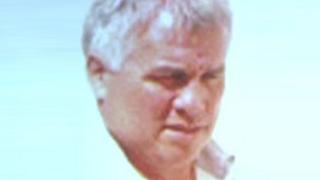 A businessman at the centre of an alleged property scam is facing a new attempt to have him declared bankrupt.
A creditor's petition was lodged against Kevin O'Kane at the High Court on behalf of a fuel supply company.
The bankruptcy petition was brought by Nicholls' (Fuel Oils) Ltd against Mr O'Kane trading as O'Kane Fuels.
It has been passed to a judge already dealing with separate proceedings brought by 80 investors from Northern Ireland against Mr O'Kane.
In that case, Mr O'Kane is being sued over millions of pounds paid out in deals for property at the Golden Beach holiday resort on Turkey's Aegean Coast.
The 51-year-old, originally from Bellaghy but now living at Ballynease Road in Portglenone, denies any wrongdoing and claims he is himself the victim of a scam.
Criminal proceedings have also been brought against him, with 171 charges linked to obtaining money and property by deception.
Mr O'Kane plans to fight the allegations and has been released on bail until the case comes to trial.
A further review hearing into the civil proceedings has been listed for next month.