Can Blondie drummer solve the obesity problem?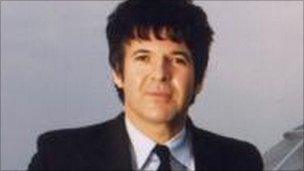 Rock 'n roll is not known for promoting a healthy lifestyle, but two sports scientists hope to demonstrate how drummers require the stamina of a Premiership footballer.
Blondie's Clem Burke has been working on a project which aims to discover whether drumming could hit obesity levels.
University academics Dr Marcus Smith and Dr Steve Draper have addressed the question of "whether the modern day rock and pop drummer should be considered an athlete as well as an artist".
The audience at the Biorhythm Live event at Dublin's Science Gallery witnessed a demonstration by Irish drummer Jeremy Hickey, who performs as Rarely Seen Above Ground (RSAG).
The tempo gradually increased over 15 minutes while his heart rate and oxygen intake are monitored, as he drums until exhaustion.
Dr Smith said the Clem Burke Drumming Project has also been working with drummers from bands such as Bloc Party, Primal Scream and Pendulum.
He said it was a good way for very obese children to get exercise without dressing in less flattering sports gear.
"People who are super-obese do not necessarily want to bare their flesh to everybody, and what we're trying to do is show drumming can be a cool activity," he said.
"With super-obese kids who struggle to get out of bed, just getting them physically active through drumming allows them to pick up motor skils which they can then develop."
Dr Smith said they have also worked with the makers of Guitar Hero to develop drumming activities in the videogame.
"The videogame industry gets a bad press when it comes to childhood obesity, so the development of more physical activity in games is something they're very interested in," he said.
A Blondie fan since his teens, Dr Smith said Clem Burke first got involved in the late 1990s when the band reformed.
He said he wrote a letter to tell him about the project and since then, they have learned a lot about the health benefits of drumming.
"Potentially Clem will still be playing in 20 years' time," he said.
"Drumming involves the coordination of four limbs and the brain, so it's a fantastic model to investigate."
The project has been conducted jointly by the University of Gloucestershire and the University of Chichester.
The demonstration at Dublin's Science Gallery on Thursday evening was the first of three events exploring different aspects of music.
Related Internet Links
The BBC is not responsible for the content of external sites.