NI secretary to be questioned about dissident threat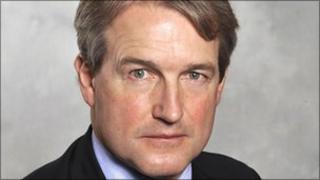 The Northern Ireland secretary could face tough questions on the dissident republican threat later.
Owen Paterson is making his first appearance before the Northern Ireland Affairs Committee in Westminster on Wednesday.
The Saville Report into Bloody Sunday and how best to deal with the legacy of the Troubles could also be up for discusssion.
Mr Paterson was appointed as Northern Ireland Secretary in May.