Two more E. coli cases confirmed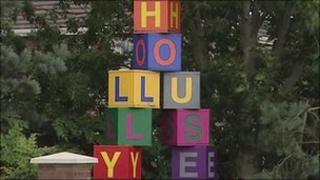 A further two cases of the E. coli infection linked to an outbreak near Lurgan have been confirmed by the Public Health Agency.
The agency has said it is continuing to investigate the source of the outbreak which struck children who attend Holly House nursery in Dollingstown.
In a statement, a spokesperson said further cases may occur due to household transmission of the bug.
Families have been advised how they can reduce the risk of spreading infection.
On Monday, it was announced that 12 children who attend Holly House had the bug.
None of the children is seriously ill. The nursery is currently closed but the owners are hoping to resume normal work as soon as possible.
Tests on food have been clear and there is no evidence to suggest it was the source of the infection.
The nursery said their primary concern was for the children, their families and the staff and that they were working closely with PHA staff.
E. coli symptoms normally develop after ingesting contaminated foods or liquids or having been in contact with infected animals.