Bringing it back home - Belfast Boy goes back to roots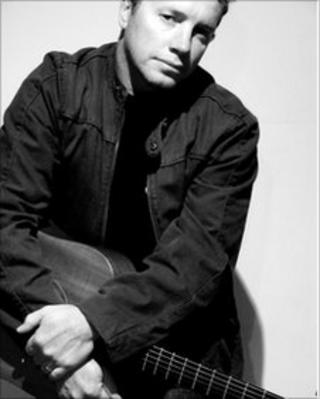 It's been 37 years since Belfast boy Phil Davidson took the boat to Australia.
But he left a little of his heart beneath the towering shipyard cranes and lingering in the city's narrow alleys.
"I grew up in Orangefield. But when I was 10 years old, back in 1972, my dad who was a teacher was offered the £10 visa.
"We went to Australia. It took us a whole month to get there on the boat.
"It was just the other side of the world," he said.
"At 10 years of age, you are just beginning to make sense of the world and the importance of family and friends around you, when suddenly they are gone."
Phil never forgot his Belfast roots and now he is bringing his music back home.
He'll sing his song of exile and memories - Belfast Boy - for an audience at Belfast's Black Box venue in the Cathedral Quarter, later on Tuesday.
He is on holiday with his family in the city and the concert is a fundraiser for the Down's Syndrome Association. His daughter, Georgia, now 13 years old, was born with Down's.
The family's visit has summoned old ghosts and taken him back through old haunts.
ABC radio hit
"I was able to remember my way around," he said.
"I found my old school, my grandmother's houses. I visited the old streets I lived and played football in when I was a child, it was almost as if I'd never left."
The song, Belfast Boy, was picked up by ABC radio in Australia and the listeners loved it.
Ironically, the song came at a time when Phil Davidson had given up on a music career - he had put his guitar to bed and got on with raising a family.
But some friends came for dinner one night and told him they'd help him have five days to himself to write a few songs.
He wrote his heart out and when they heard them, they thought they were brilliant.
He recorded a demo EP and sent it to ABC.
When radio presenter Richard Glover played Belfast Boy, the listeners wanted more.
"It just had an enormous impact. I was so surprised. I thought my music career was over."
It was just beginning. People from all over the world contacted him because they loved the song.
"There is something about Belfast. People are really proud about being from here. It is a city that has seen so much trouble. You'd think people might be embarrassed to say, 'I'm from Belfast'. But they're not. There is a great passion for it."
It is a passion, Phil Davidson has never lost.