Pupils 'to learn at the movies' with QFT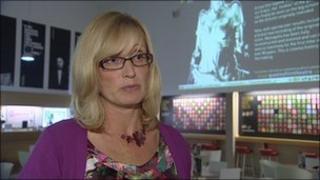 Teachers from all over NI will take a trip to the movies later to screen test Queen's Film Theatre's new Learning Schools and Colleges Programme.
The programme offers a range of films from Shakespeare's plays to footage of the Victorian era and the world wars.
QFT has teamed up with the Ulster Museum for two of the presentations.
QFT's education officer Marion Campbell said the free films on offer to pupils could greatly enhance what is learned in the classroom.
"Many of the adults who enjoy films at QFT today would have first visited us when they were at school," she said.
"As the moving image becomes more embedded in the school curriculum - in subjects from English and history to geography and politics - it is more important than ever to start children's exposure to world cinema at a young age.
"The QFT Learning programme offers pupils of all ages the chance to see, discuss and learn from stories from other cultures, which enhance what they are already learning at school.
"It also offers teachers resources and support in using film as a learning tool. "