Macmillan Media withdraw writ over Assembly contract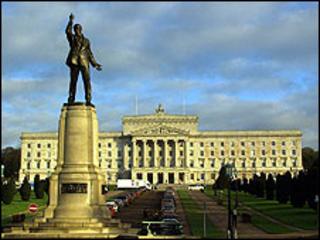 A media company has withdrawn a writ served on the body which runs the Northern Ireland Assembly.
Macmillan Media had alleged the Assembly Commission breached tender regulations in awarding proceedings broadcast rights to another company.
The resolution is being seen as paving the way for Macmillan to tender again for the lucrative contract.
Pi Communications, which has just completed a five-year deal, won a preliminary decision earlier this year.
However, that decision was suspended when High Court proceedings were initiated and it has been stressed that a final outcome has yet to be reached.
Macmillan Media, which had the contract before Pi Communications, had sought a declaration that the Assembly Commission acted in breach of its obligations under the Public Contracts Regulations 2006.
It also argued that the decision was ineffective and should be set aside.
An alternative damages claim was included for losses sustained as a result of the commission's alleged breach of its obligations.
Senior London-based barrister Nigel Giffin QC had been instructed by solicitors representing Macmillan Media.
However, it has now been confirmed that the writ was discontinued last month.
The £2.5m value of the new six-year contract was confirmed following a freedom of information request.
The previous arrangement with Pi Communications was worth £1.59m over five years, according to figures disclosed.
An Assembly spokesperson said: "The process to procure broadcasting and related services for the Northern Ireland Assembly is ongoing."