A look ahead to Friday evening's BBC Newsline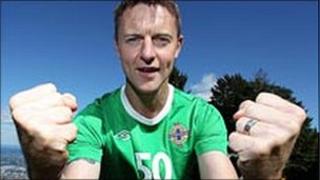 On BBC Newsline this evening, as well as the latest news of the day we are packed with sport.
We're live ahead of rugby's Magners League opener - with Ulster hoping to kick off their season in style against reigning champions, the Ospreys.
And we're in Slovenia with Northern Ireland who are aiming to get their European qualifying campaign off to a winning start.
Join us at 1830 BST for news worth watching.