Counterfeit car parts seized in south Armagh raid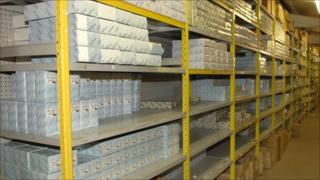 A large number of suspected counterfeit car parts have been seized by police in south Armagh.
Officers found the substandard parts, including brake pads, at premises on the Concession Road in Cullaville.
A large amount of cash was also recovered in Wednesday's operation.
The police have said anyone concerned that sub-standard parts have been fitted to their car should contact Trading Standards or the police.
PSNI Inspector Davy Beck said: "If these parts had ended up being fitted to vehicles being driven on local roads the consequences could have been deadly.
"While many counterfeit parts look very convincing, testing by Trading Standards has revealed serious safety implications.
"We are working hard to prevent these parts being circulated in south Armagh and this work will continue over coming weeks."