Sex offender Fraser McLaughlin arrested in Dublin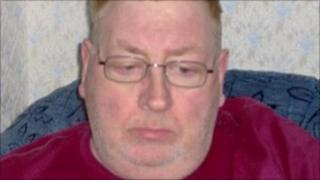 A Scottish sex offender who broke his bail conditions and was seen getting on a ferry to Northern Ireland has been arrested in Dublin.
Fraser Benjamin McLaughlin, 57, from Hamilton was seen getting on the ferry in May.
He had broken Sexual Offenders Register conditions and failed to answer bail over child abuse image charges.
McLaughlin was spotted in Dublin by someone who recognised him from a mugshot on an online most-wanted list.
His details had been posted on the Child Exploitation and Online Protection (Ceop) website last week.
McLaughlin is the 19th sex offender to be arrested after details were posted on the Ceop most wanted list since the site was launched in 2006.
Jim Gamble, Ceop Centre chief executive, said: "Once again we prove that the public are willing and able to help locate convicted missing child sex offenders.
"If McLaughlin thought he could hide then he is tonight learning a lesson.
"My message to other convicted offenders who think they can also go missing is to look at this story and give themselves up as they too may find their details posted on our site."