Cameron 'must resolve PMS crisis'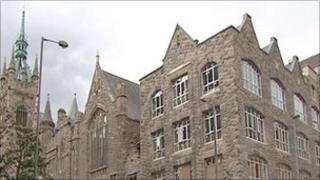 A former Presbyterian moderator has said the time has come for the government to resolve the Presbyterian Mutual Society's financial crisis.
Thousands of investors lost access to their savings when the PMS was forced into administration in November 2008.
A government working group set up to help resolve the crisis is due to meet again next week.
Dr Stafford Carson said the group must honour David Cameron's pre-election promise to find a just resolution.
"I appreciate the strenuous efforts which have been made by the NI Executive to devise a solution," he said.
"A comprehensive solution can, however, only be secured for PMS savers when the UK government engages with financial institutions at the highest level.
"Our national government took full responsibility for dealing speedily and generously with all the other financial institutions which were caught up in the crisis and must do the same for PMS savers."