Green grocer murder co-accused back in court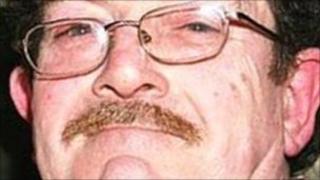 A Belfast man found guilty of charges connected to the murder of green grocer Harry Holland has pleaded guilty to eight separate offences.
Patrick Joseph Crossan, 20, of Hilman Street, Belfast, appeared at Craigavon Crown Court on Wednesday.
The charges included burglary, aggravated vehicle taking and driving dangerously while uninsured.
Crossan was convicted of possessing a knife and causing an affray on the night Mr Holland was murdered in 2007.
The 65-year-old was stabbed with a screwdriver near his home in Norfolk Drive in west Belfast.
Crossan was released after serving just months of his four-year sentence.
He had originally been charged with Mr Holland's murder along with 18-year-old Stephen McKee from Ballymurphy Road, Belfast, and a teenage girl who cannot be named for legal reasons.
Murder charges against Crossan and the girl were dropped. McKee, who pleaded guilty, was told he would serve at least 12 years of a life sentence for the murder.
On Wednesday, Crossan's 20th birthday, Judge Patrick Lynch QC remanded him back into custody until sentencing next month.
No details of Crossan's latest crimes were given to the court except when a prosecuting lawyer asked for a slight amendent to the burglary charge.
She revealed that Crossan had been at a party in the house that evening when a bedroom door had been smashed and the keys to a Nissan Qashqai were stolen.
However, the prosecution, the lawyer added, could not say whether Crossan had left the party and had later returned to the north Belfast house as a trespasser or if the bedroom was broken into during the party.
Defence lawyer Jon Paul Shields asked Judge Lynch to allow more time before sentencing so further reports on Crossan, who has a below average IQ, may be obtained.