Northern Ireland housing market recovery 'fragile'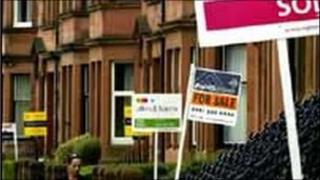 The recovery of the Northern Ireland housing market remains "fragile", according to the latest survey by the University of Ulster.
The survey, for the second quarter of 2010, shows that the average price of a house in NI is £163,459.
While that is a rise of 2.4% over the same period last year, it is 2.5% lower than the first quarter of 2010.
The survey suggests properties are becoming more affordable, with 61% selling at or below £150,000.
There are considerable differences in performance for different types of property.
The price of terraced or townhouses fell by 11.9% over the year to £105,580, semi-detached bungalows at an average price of £122,315 decreased by 8.2% and apartments fell by 7.9% to £132,657.
In contrast, detached houses at an average price of £295,445 rose by 18.8% and detached bungalows increased by 9.4% to an average of £196,666.
In Belfast, the average price of housing rose by 13% over the quarter to £185,281, while there were also big increases over the year in North Down (31%) and Lisburn (12%).
However, several regions also saw house prices fall significantly over the year, including Ballymena/Antrim (19.5%), Coleraine/Limavady/North Coast (18.3%), Derry/Strabane (24.3%) and Enniskillen/Fermanagh/South Tyrone (19.6%).
The housing report stated: "The findings of the current survey highlight the erratic and uneven behaviour of the current housing market.
"On the positive side the small rate of annual price growth and the higher volume of transactions are welcome signs.
"However, the weaker price performance during the spring quarter suggests that recovery of the housing market is fragile."