Firmus Energy announces one-year price freeze on natural gas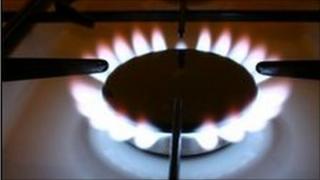 Natural gas supplier Firmus Energy has announced a 12-month freeze on current Northern Ireland gas prices.
The company supplies gas to commercial, industrial and domestic customers in 10 towns and cities across Northern Ireland.
In January, 2009 Firmus raised natural gas prices by 20% after a previous three-year freeze.
The company then reduced its domestic gas tariff again by 17.7% in September 2009.
Managing director Mark Prentice said that the 12-month guaranteed price, announced on Wednesday, was "particularly important for households experiencing fuel poverty".
"Over the last 12 months, our gas prices have been on average 25% cheaper than oil. This price promise is critical for customers given the state of the economy following the recession," he said.
The company also said it had a free scheme which looked after the differing needs of vulnerable customers.
The Firmuscare scheme is open to customers who are more than 60 years of age and living alone or those who are disabled or chronically sick.