Four charged over Ballycastle rioting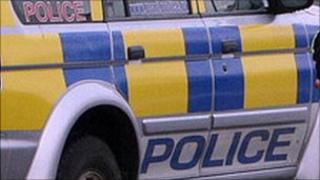 Four men in their 20s have been charged with a number of offences arising out of disturbances in Ballycastle at the weekend.
The charges include riotious assembly, possession of offensive weapons and resisting arrest.
They are due to appear at Coleraine Magistrates Court on 24 September.
A total of 19 people were arrested following trouble in the seaside town in the early hours of Monday. Two police officers were slightly injured.
A large crowd had gathered at the Diamond area at about 0200 BST and threw missiles including bottles at the police.
Extra officers were called to deal with the trouble which lasted about an hour.