Consultants to examine 'problems' in Holyland area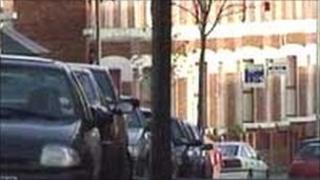 A team of consultants is to look at ways of solving the problems in the Holyland area of south Belfast.
The area, which has a high student population, has seen significant street disturbances over the last five years.
Belfast City Council has appointed the consultants to produce a 'Strategic study of the Holyland area'.
It is anticipated that the study will be completed, and key recommendations made by January 2011.
The consultants will develop proposals for a long-term comprehensive strategic plan for the Holyland and wider university area.
The study will be carried out in partnership with a number of assembly departments, agencies and academic establishments.
Sinn Fein MLA, Alex Maskey has welcomed that the move.
"As we approach the beginning of a new university academic term, the reality of the Holyland area is that it is an area with around 1,500 households and a population of around 9,000 people.
"The end result of this has included an increase in anti-social behaviour; a break-down in community cohesion; the degradation of the local environment: overcrowding in a number of properties; an over-proliferation of HMO's; poor community and environmental infrastructure and increasing crime rates.
"All of this is unacceptable and has left many long-term residents in the area dreading the beginning of the academic year, year after year.
Mr Maskey said that any "long-term solution" to problems in the Holyland will not work unless there is ongoing engagement with key stakeholders, including local residents.
A total of eight arrests were made in the area on St Patrick's Day, although not all were linked to the festivities.
Last year, several police officers were hurt and property damaged in trouble involving hundreds of young people.
12 arrests were made during the trouble in 2009, which cost £35,000 to police.
In an attempt to avert a repeat of last year's scenes, Queen's University, the University of Ulster and their respective student unions worked with Belfast City Council, the police and local residents.