Thousands in Royal Black parades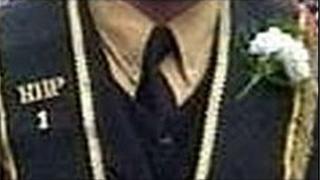 Thousands of members of the Royal Black Institution are taking part in parades across Northern Ireland.
More than 15,000 members of the institution's preceptories joined parades at locations across Northern Ireland.
There was a small protest in Ardoyne early on Saturday when a feeder parade passed the local shops.
The largest parade was in Newcastle, County Down, where more than 100 bands and 100 preceptories marched.
Parades also took place in Ballymena, Carrickfergus, Loughgall and Kilrea.
The last Saturday in August is traditionally the most important day in the Royal Black Institution's year.