NI Water board give full support to CEO McKenzie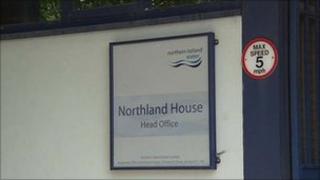 The board of the government owned Northern Ireland Water company has given its full support to the firm's chief executive, Laurence McKenzie.
Mr McKenzie was one of the key players in the recent controversy at the company which led to the sacking of four non executive directors and the suspension of the Regional Development Department's most senior civil servant.
The board paid tribute to what it called Mr McKenzie's "impressive track record and achievements".
It said it would await the reports of the Stormont Public Accounts committee which is investigating matters at Northern Ireland Water.
It added that internal company disciplinary procedures would run their course without prejudice.
A company spokesman said those disciplinary procedures are aimed at finding out who was responsible for failing to ensure proper tendering for £28m in Northern Ireland Water contracts.