16-year-old faces charges over Ardoyne riots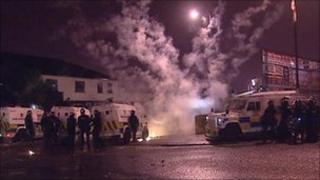 A 16-year-old boy is due to appear in court on Friday over rioting in north Belfast's Ardoyne area.
He has been charged with riotous assembly and will appear at Belfast Youth Court later this week.
Several police officers were injured during three nights of violence in Ardoyne which began on 12 July.
He is the 41st person to be charged with rioting in Belfast over the Twelfth period.