'Market not illness' caused job loss, tribunal told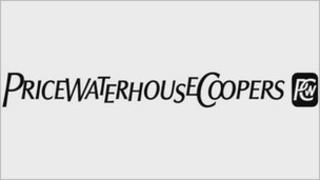 An industrial tribunal into a case taken by a former partner in Pricewaterhousecoopers has heard evidence from the chairperson of his redundancy appeal panel.
Colin Tenner of PWC is suing the accountancy firm for £1m in lost earnings.
Mr Tenner is claiming compensation for disability discrimination after he was dismissed in February 2009 while on sick leave suffering from depression.
But Clare Bolton, who headed an appeals panel into his redundancy, said it concluded that Mr Tenner's post had become redundant because of the changed economic climate.
She told the tribunal that senior PWC partners had told her the drop in revenues being brought in by the public-private-partnership division meant it was more suitable that it be headed by a director rather than a partner of the firm.
However, Dan Stilitz, QC, representing Mr Tenner, said e-mails between senior partners seemed to indicate they had decided he should be made redundant - not just his post - months before they formally told him.
He said this showed they had not been unbiased like they had told Ms Bolton.
In one email, in July 2008, a partner said two of his colleagues had said Mr Tenner "was moving towards exit" and he felt this "should be a priority for the firm".
Ms Bolton said the email and other similar ones should be seen in the context of the frustration of partners that Mr Tenner had not indicated when he would be able to return to work.
Redeployment
She said that the Supervisory Board Appeals Panel was satisfied PWC had done all they could to redeploy Mr Tenner.
Ms Bolton said a post in London had been identified, but Mr Tenner had previously indicated he did not want to work outside Northern Ireland.
She said other roles in Northern Ireland were "not suitable" due to Mr Tenner's skills or experience and he would have needed 18-24 months of training for them.
She said "clients expect you to hit the ground running".
Ms Bolton said the appeals panel also concluded that extenuating circumstances had been taken into consideration and PWC had followed proper process.
The panel had worked "under the hypothesis" that Mr Tenner was suffering from a disability.
"We investigated Colin's grounds for appeal thoroughly," she said.
Guidelines
However, under cross-examination from Mr Stilitz, she admitted the panel had not consulted internal guidelines about employees suffering from stress or depression.
Mr Stilitz said the guidelines advised that the company treat an employee suffering from a disability more favourably than others.
Ms Bolton said the panel were not medical experts and were concentrating on the viability of Mr Tenner's post.
She also admitted she was surprised that PWC's chief medical officer Dr Albert Farante had not spoken to the consultant psychiatrist who was treating Mr Tenner.
The latter had diagnosed Mr Tenner as suffering from severe depression which was work-related.
Mr Stilitz said more should have been done to redeploy Mr Tenner - who was off on sick leave for a year - in light of his disability.
London job
He suggested to Ms Bolton that the job in London offered to Mr Tenner had been pitched to him as a five-day a week, permanent job - something he was bound to refuse.
He said Mr Tenner's psychiatrist had said working full-time outside Northern Ireland would be detrimental for his recovery.
His mother had also recently suffered a stroke and Mr Tenner wanted to be close to her to look after her.
Ms Bolton said management should have been more transparent about the job and the fact that there would have been flexibility for Mr Tenner to work a fewer amount of days in London.
Mr Stilitz also said that some emails passed between senior partners showed a striking lack of sympathy for Mr Tenner's illness.
Ms Bolton admitted some of the emails "were not clever".
Summing up in the case is to take place on Tuesday.