Liam Adams bids for legal aid to fund media transcripts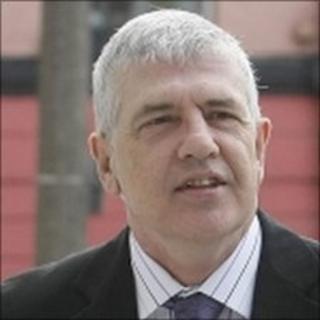 The brother of Sinn Fein president Gerry Adams is seeking legal aid to help his fight against child abuse charges.
The High Court in Dublin heard that Liam Adams has applied for funding to cover the cost of transcribing reports from Belfast media about the case.
Mr Adams is fighting extradition to NI. He believes that he will not get a fair trial because of coverage of his case.
He is wanted in Northern Ireland to face charges of abusing his daughter.
A judge will decide on July 28 whether he should receive the funding.
Barrister Michael O'Higgins also applied to the court for a copy of a letter between the Crown Prosecution Service in Belfast and authorities in Dublin, which he claimed was being withheld from his legal team.
While he said he was not sure what was in the letter, he said there was "an overwhelming likelihood if not a certainty" that it related to a request for further information about the extradition order.
Mr O'Higgins insisted it was necessary they saw the letter because, if it suggested any shortcomings in the European Arrest Warrant that echoed their own concerns, then it would help their case.
But Judge Michael Peart said the High Court would decide if the warrant contained enough information based on the information it had and not any information that was sought.
"I don't believe it is relevant," he said.
Mr O'Higgins said he needed time to consider whether they would appeal against that decision.
Mr Adams was in the court for the short hearing, wearing glasses and dressed in a pinstriped suit with white shirt and yellow and black-striped tie.
Investigators in Belfast want to question him on 18 charges of sexual abuse, including rape, indecent assault and gross indecency, against his daughter Aine Tyrell, who waived her right to anonymity last December.
The alleged offences date from March 1977 to March 1983.