Newry firm in £5m Heston Blumenthal restaurant contract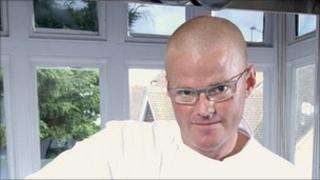 Newry-based company MJM has won a contract worth about £5m to fit out a restaurant for the celebrity chef Heston Blumenthal.
The restaurant is at the Mandarin Oriental Hotel in Hyde Park, London.
MJM, owned by Brian McConville, employs about 100 people fitting out cruise liners and hotels. Its turnover was up 33% to £12.5m last year, returning a pre-tax profit of just under £1.3m.
It expects to increase turnover to close to £20m this year.
In June 2009 the firm started a London-based subsidiary, targetting high end restaurants and hotels in the city. That business has taken £8m of orders in its first 12 months trading.
The group's managing director said the economic downturn had provided the company with a number of opportunities.
"A lot of clients are looking for strong companies who are capable of offering a turnkey package at a very competitive rate and we believe that we can do that," Jonathan Guest said.
"The market is very competitive, but I don't think that clients are necessarily going for the lowest price.
"They want companies which are competitive but which are also financially strong. You have to be able to come up with innovative ways of solving problems and you need to have established a good reputation in the market."