Woman faces gun and ammunition charge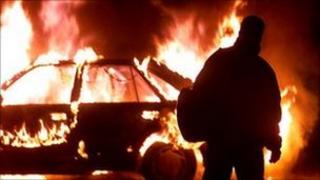 A 49-year-old woman is due to appear in court in Belfast charged with possessing a gun and ammunition in suspicious circumstances.
The woman was arrested after a house was searched in Ardoyne in north Belfast.
The search was carried out on Friday night by police investigating a series of riots in the north of the city over the past week.
She was charged by police over the alleged offences on Sunday.
Police have been making a series of arrests in relation to the trouble over the Twelfth of July period.