York Gin distillery raid sees entire stock stolen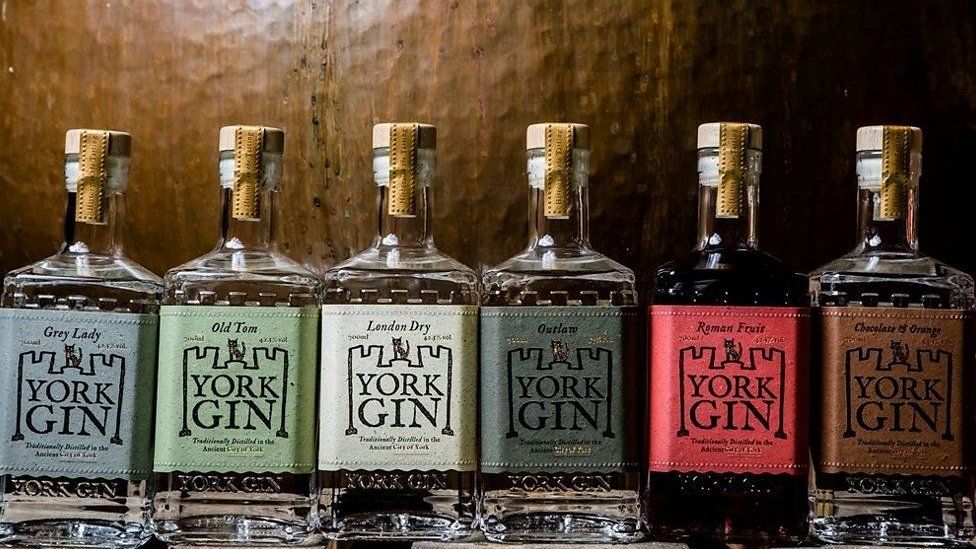 The theft of thousands of bottles of gin in a raid at a North Yorkshire distillery has been described by its owners as "a real kick in the teeth".
The York Gin distillery at Nether Poppleton was broken into at some point over the weekend, bosses said.
York Gin director Emma Godivala said "a very significant quantity" of gin had been stolen.
She urged anyone who was offered bottles at a cut price or in unusual circumstances to contact police.
Ms Godivala said the firm had lost all its bottled stock, including thousands of distinctive miniatures and other larger bottles from across its range.
Staff at the distillery were all "very disheartened" by the theft, she said, but would work "round the clock" to replace the stolen stock.
"While it's shocking to suffer a crime like this, thankfully no-one was hurt," she added.
"And while a large quantity of gin was stolen, none of our equipment was damaged.
"So, the bad news is that we may run short of gin for a very short while."
Ms Godivala said it was "evidently a planned attack", adding: "If you see our gin somewhere it normally isn't, or if you are offered it very cheap, please report it to police."
York Gin's owners urged "fellow spirits makers" to be vigilant.
Related Internet Links
The BBC is not responsible for the content of external sites.