Sue Gray report: York MP calls on PM to quit in public interest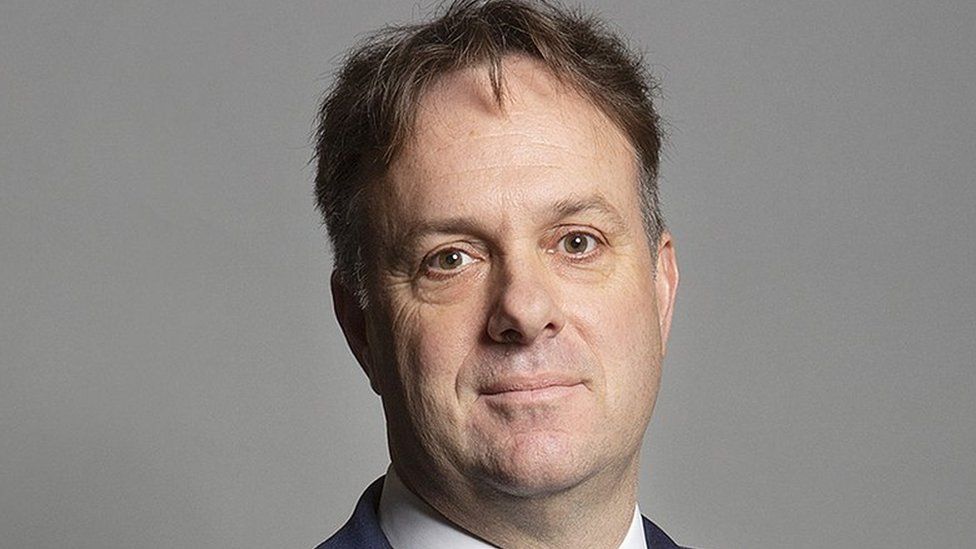 The prime minister must resign in the "public interest" in light of the report into Downing Street lockdown gatherings, a Conservative MP has said.
Sue Gray's report, published on Wednesday, examined a number of parties held at No 10 and in Whitehall while strict Covid restrictions applied.
Boris Johnson insisted he would remain in office despite Ms Gray's findings.
But Julian Sturdy, MP for York Outer, said he could no longer give Boris Johnson the "benefit of the doubt".
He said he had waited for Ms Gray's findings and the conclusion of a police investigation to be published before commenting.
The report showed the prime minister had presided over a "widespread culture of disregard for coronavirus regulations", Mr Sturdy said.
In her report, Sue Gray highlighted Covid rule-breaking, excessive drinking and mistreatment of cleaners and security staff.
She said there had been "failures of leadership and judgment in No 10 and the Cabinet Office".
Mr Sturdy said discussions about Downing Street parties remained a "damaging distraction" at a time when the country faced massive challenges.
"This is clearly a time when we cannot have any doubt about the honesty, integrity, and personal character of the prime minister," he added.
"I am now unable to give the prime minister the benefit of the doubt and feel it is now in the public interest for him to resign."
Julian Sturdy's York Outer constituency is made up of the suburbs and villages which surround the historic city.
The Conservative MP was first elected in 2010 and had a majority of almost 10,000 at the 2019 general election.
Kay Harte, who lives in Bishopthorpe, said following the publication of Sue Gray's report she agreed with her MP's comments about the prime minister.
What had emerged in the report was "appalling" and Mr Johnson should go, she said.
"He [Boris Johnson] didn't set a good example and, as many people were suffering with relatives in hospital, it was poor.
"I know it's a difficult time for the country, but I am sure there are other men who can step up to the mark," Ms Harte added.
But Kenneth Ingle said although the prime minister had "behaved like an utter idiot" in No 10, he should "plough on and do his job".
"I know he's done wrong, he's not led in No 10, but he is still leading the country and he still has problems, big problems, to solve and work on," Mr Ingle said.
It would not help the country if Mr Johnson was removed, he added.
"It will throw the government into turmoil, because they've got to find a new leader, they've got to sort out the cabinet again."
Mr Johnson told MPs on Wednesday he took "full responsibility for everything that took place on my watch", had been "humbled" and had learned lessons.
He also denied lying to Parliament over lockdown parties, but admitted he had not been correct when saying the rules had been followed at all times.
At a press conference, Mr Johnson said: "I understand why people are indignant and why people have been angry at what took place."
Asked if he had considered resigning, he said: "I overwhelmingly feel it is my job to get on and deliver."
The prime minister remains under investigation by a House of Commons committee over claims he misled Parliament.
Related Internet Links
The BBC is not responsible for the content of external sites.