North Yorkshire Police warn over cooking oil thefts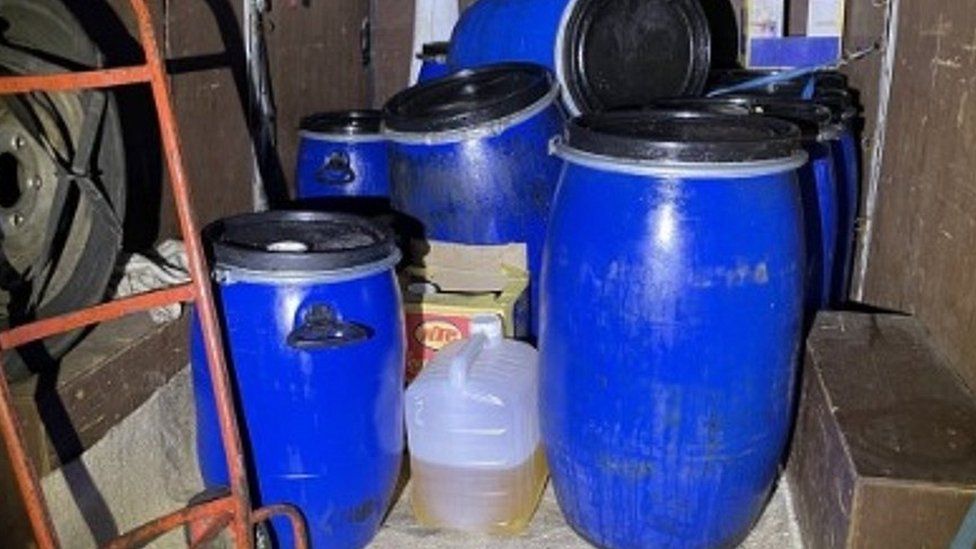 Pubs, restaurants and takeaways have been warned to increase security after a series of cooking oil thefts.
North Yorkshire Police said it was investigating three incidents over three days in the Yorkshire Dales.
Officers said no motive had been established, but cooking oil had been targeted by criminals elsewhere in the UK for use in diesel cars.
They warned motorists that using such products was "likely to be very harmful" to modern diesel engines.
UK diesel prices rose to a record of just over £1.80 a litre in May as efforts to stop importing fuel from Russia pushed up costs for retailers, the RAC said.
A police spokesperson said the first theft, a barrel of used cooking oil along with a child's toy sit-on car, took place outside a pub at Cracoe, near Skipton, at about 03:20 BST on 19 May.
A white van was seen near the property at the time.
On 21 May at 08:30 BST, three men in a black 02-registered Mercedes Vito panel van left empty-handed after being challenged by staff at the rear of a pub in Grassington.
However, just after 14:00 BST on the same day, the black van arrived at the rear of a pub in Settle.
A full barrel of used cooking oil was taken, and police believe it was poured into another container before being placed in the van.
'Serious risk of clogging'
A police spokesperson said businesses should ensure used oil was kept in a safe place before being collected for recycling and make sure their premises were secure.
The force urged motorists hit by spiralling fuel prices not to be tempted if they were offered these products.
"Motorists filling their tanks with such products are warned that it is likely to be very harmful to modern diesel engines with fuel injectors and emission control devices put at serious risk of clogging," the spokesperson added.
Related Internet Links
The BBC is not responsible for the content of external sites.