York: City building projects face growing risk - council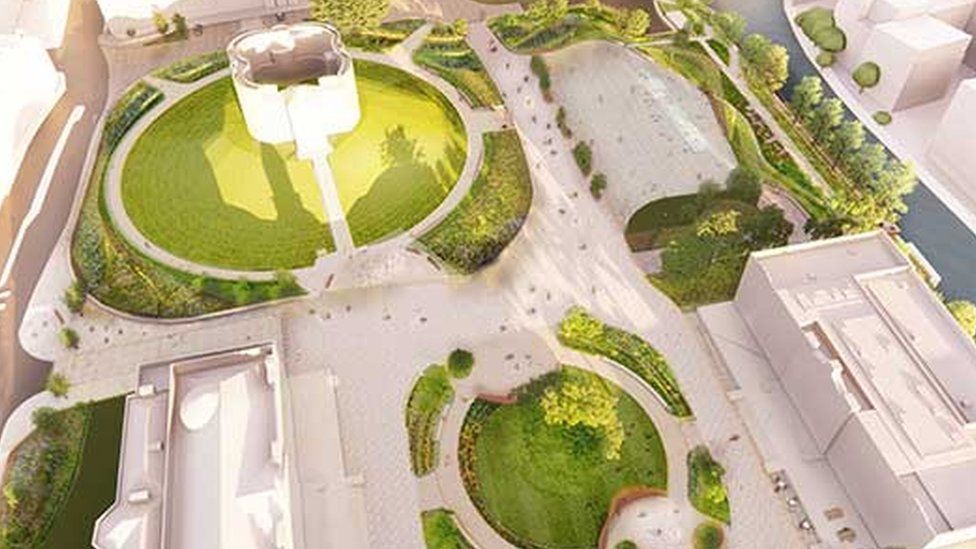 Inflation and rising materials costs have put the future of several building projects in York at "significant" risk, an official has said.
The cost of some goods was rising by 20%, threatening new developments, a City of York Council committee heard.
No major council schemes were rated as "red" - at highest risk - but all faced cost pressures, the meeting was told.
Neil Ferris, the authority's director of place, warned councillors: "The situation is going to get worse."
Projects such as York Central, Castle Gateway and Station Gateway were all proceeding but faced monetary pressures, the council's corporate services scrutiny management committee heard.
Mr Ferris said: "The sheer scale of what we can do with our revenue account and our capital account is reducing daily."
There was a "growing" risk to council-run projects across the city as a result of the increasing price of building materials, he added.
Tracey Carter, director of housing, economy and regeneration, said there was "extreme reluctance" from contractors to offer fixed-price contracts.  
One unnamed project was in danger of being "out of kilter" as inflation had now overtaken rent income, Ms Carter said.
"There may be other projects where the inflationary aspects exceed the revenue budgets or the capital budgets that we put to one side," she added.
"We need to bring it back to executive and full council to reconsider the business case for that."
Meanwhile, York Station Gateway was one of only two council projects deemed to have increased in risk since March.
A City of York Council report stated that the scheme could currently be delivered "within the agreed funding profile".
However, it added that "current domestic and world events may mean costs could escalate".