York hospice staff Covid beer garden sackings harsh - MP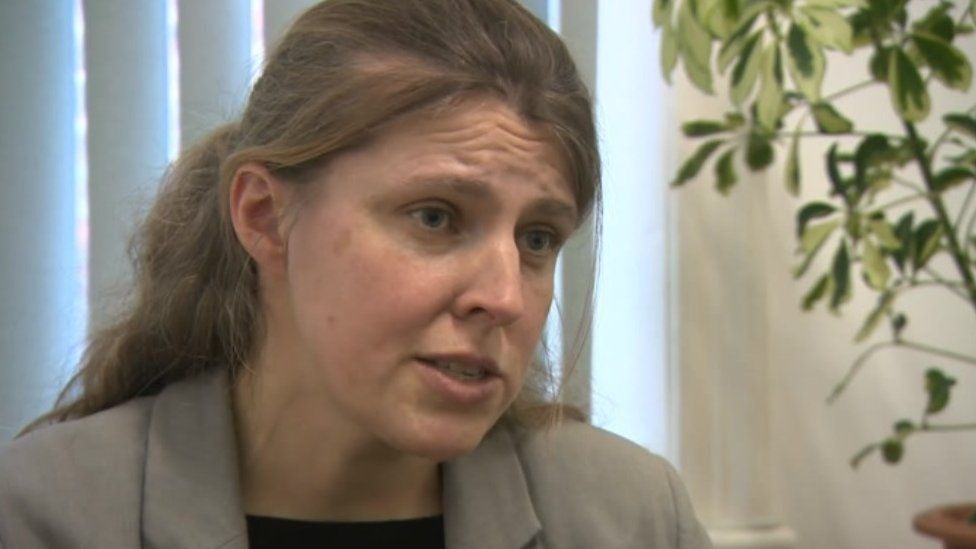 An MP has criticised the "harsh" treatment of hospice staff caught breaching lockdown restrictions.
Three workers from St Leonard's Hospice in York were sacked and several others demoted after visiting a beer garden last year.
York MP Rachael Maskell said people had since told her of concerns about the hospice, and management should have considered alternative solutions.
A spokesperson for the hospice said "appropriate" action was taken.
In May last year, around 20 staff from the hospice gathered in a York pub garden, hours before restrictions were due to be eased.
The rules at the time stated that bars, pubs and restaurants were open outdoors to groups of six people or two households.
Care assistant Angie Pollard, who had worked at the hospice for nearly twenty years, was one of those to be dismissed for breaching the rules.
"We'd had two years of hell really through Covid and we just felt like we needed to get together to regroup," she said.
"We were on six tables and socially distanced," she added.
However, following an investigation, Ms Pollard and two other colleagues were dismissed,
The loss of experienced workers had made ongoing staff shortages worse, colleagues told BBC Look North, with the hospice currently running at about half the pre-pandemic level for in-patients.
"We know there are recruitment and retention problems," Ms Maskell said, adding that in her view bosses had taken "a particularly harsh approach" in dealing with the breaches.
"I've called on the hospice to look at the way it engages with staff to ensure there is early intervention and support available," she added.
In a statement, the hospice said: "The pandemic has caused a shift in how hospice care is provided and like other hospices we've increased our delivery of care to people in their own homes to meet growing demand.
"We aim to increase the number of in-patient beds as work force capacity allows," it added.
On the subject of the Covid breaches, it added: "These occurred over a year ago and were investigated thoroughly.
"Appropriate action was taken."
Related Internet Links
The BBC is not responsible for the content of external sites.