Ryedale gas wells could be re-purposed for geothermal power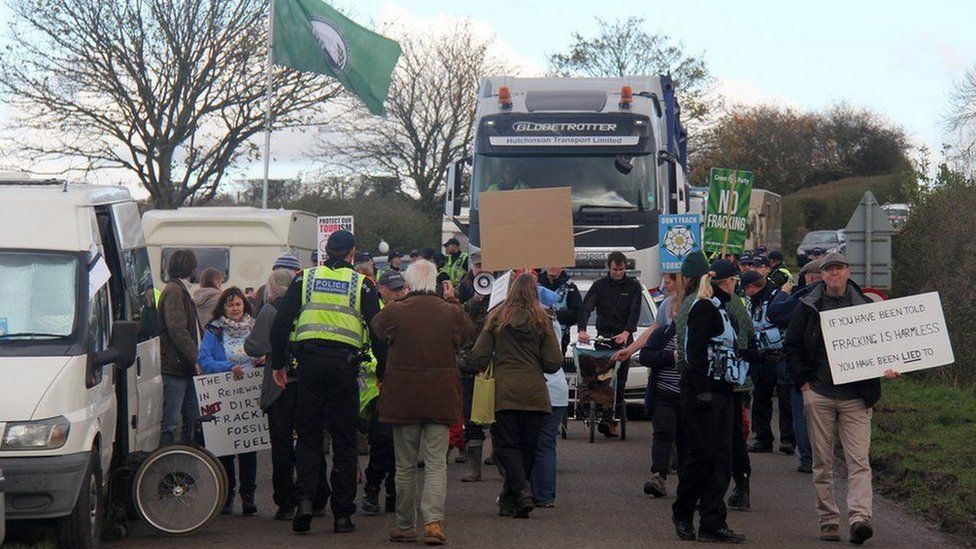 Twelve wells - one of which was meant to be used for fracking - could be re-purposed to produce geothermal power.
Studies are under way in Ryedale, North Yorkshire, to see if natural heat can be drawn from gas extraction wells to power homes with renewable energy.
The wells, including some near Pickering and Kirby Misperton, are thousands of feet deep and one contains water heated at up to 90C (194F).
The scheme would be the first in the UK, said the wells' owner Third Energy.
The company said it had begun investigations to establish if the wells could be used in this way.
It said there were "early indications that at least some of the wells", which are also located in the Dalby and Wykeham forests, would be suitable.
Ryedale District Council received a £50,000 government grant to help fund the work, which has been matched by Third Energy, whose new owners are no longer interested in using the wells for fracking or gas extraction.
Geothermal energy uses steam created from hot water found deep underground to power turbines and produce electricity.
Russell Hoare, managing director of Third Energy, said: "This is potentially a sustainable energy source right under our feet.
"Given the urgent need to decarbonise the energy system and eliminate fuel poverty, we are pleased to be working with Ryedale District Council and the government to address these two issues."
Phillip Spurr, of Ryedale District Council, said fracking was "entirely off the table in Rydale".
Liberal councillor Mike Potter, who campaigned against fracking, has given his support to the scheme.
He said: "It's quite ironic that five or six years ago I was on the other side of the fence trying to oppose fracking.
"I think it's brilliant that Third Energy have, you could say, woken up.
"The potential of this project is very exciting. The idea of using geothermal energy ties in with our own ambitions set out in our Climate Change Action Plan."
The council is keen to hear what local residents think and will be holding consultation events through June and July.
Related Internet Links
The BBC is not responsible for the content of external sites.