York axe-throwing venue scraps bid to relax booze rules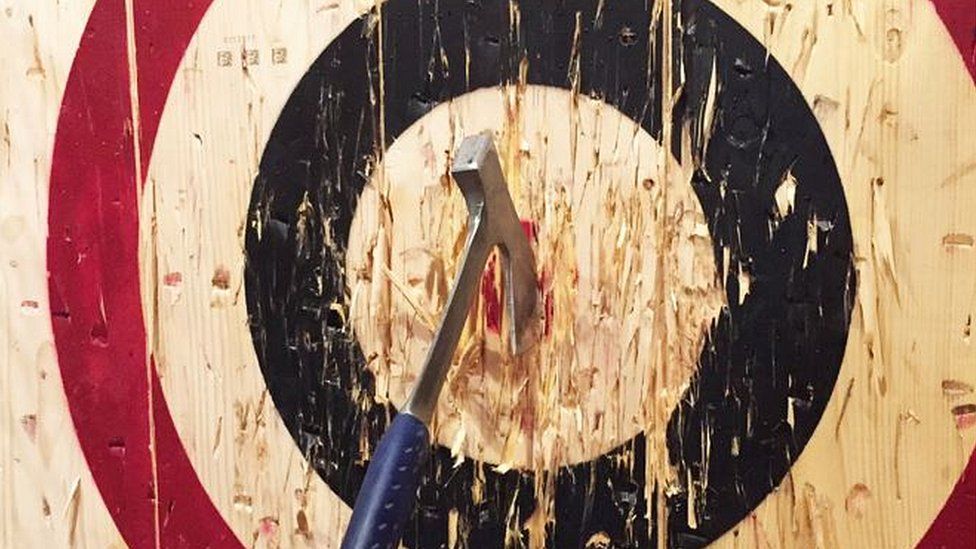 An axe-throwing venue has ditched an application for customers to be allowed to drink alcohol during sessions.
Police and officials opposed the idea and urged city councillors to reject the application.
The Hilt's owners said it had withdrawn the application until safety could be "more completely demonstrated".
In its application the business stated it had not had a single accident since it opened in September 2019.
However, Sgt Jackie Booth, of North Yorkshire Police, said the application was "littered with inconsistencies".
She said there was only one other axe-throwing venue in the county - located some distance away in Craven - and it was subject to the same alcohol restrictions.
Hilt director Josh Goodwin said: "We'll continue to find ways to promote experiences that encourage fun and social behaviour, in a setting appropriate for the broadest range of people possible. 
"We're grateful for all the feedback and will continue to tune our experience in a way that makes others comfortable."
Related Internet Links
The BBC is not responsible for the content of external sites.