North Yorkshire: New government order limits councils' spending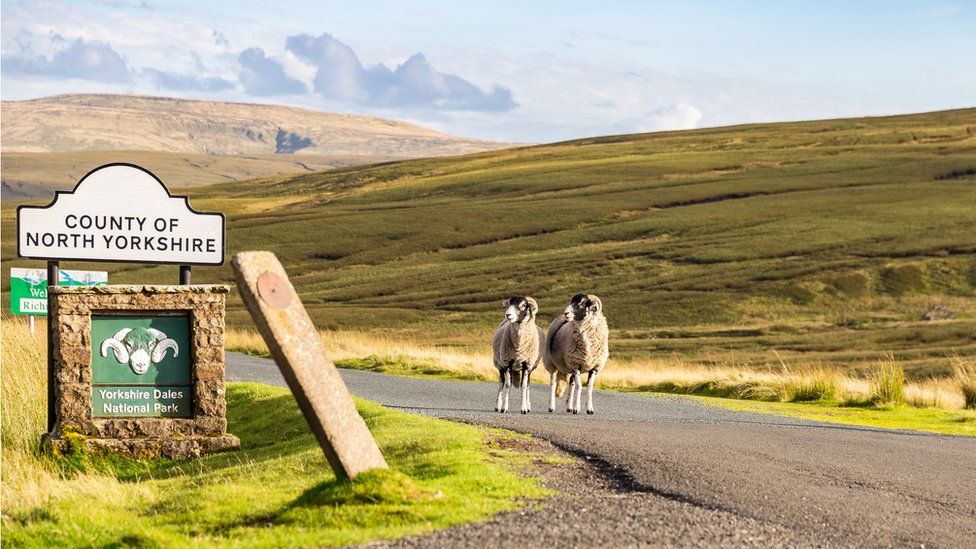 A government order has banned North Yorkshire's district councils from making major financial commitments.
The county's seven district councils are due to be abolished in 2023, when a single unitary North Yorkshire Council takes over.
The order, issued by Michael Gove, stops those councils entering into contracts worth over a certain level without approval by the county council.
Authorities breaching the order could face "severe" penalties.
It forbids the district councils from entering into revenue contracts or selling land above a figure of £100,000.
The order also prevents them entering capital contracts in excess of £1m.
According to the Local Democracy Reporting Service, it is designed to prevent any controversial spending and to stop the councils from entering expensive contracts which the new authority would inherit.
An officers' report to North Yorkshire County Council's executive states the sanctions for any authority not complying with the new regime would be "severe".
It adds councils would face legal action if they entered into any contracts without the required consent and any transfers of land would be void.
The county council's executive intends to provide the councils a list of lower-scale decisions they can approve without consent.
Councillor Gareth Dadd, deputy leader of North Yorkshire County Council, said the move would help all the district councils pull in the same direction ahead of the unitary authority's formation.
He said: "I'm sure colleagues in the districts will be very sensible in any event, but this order by the Secretary of State recognises the democratic mandate given to all those new members on the new unitary authority and North Yorkshire County Council.
"It is those, as a collective body, that has to deal with the decisions which could have serious implications in the future."
Related Internet Links
The BBC is not responsible for the content of external sites.