Zoom meetings: Councillors disqualified for missing a year of sessions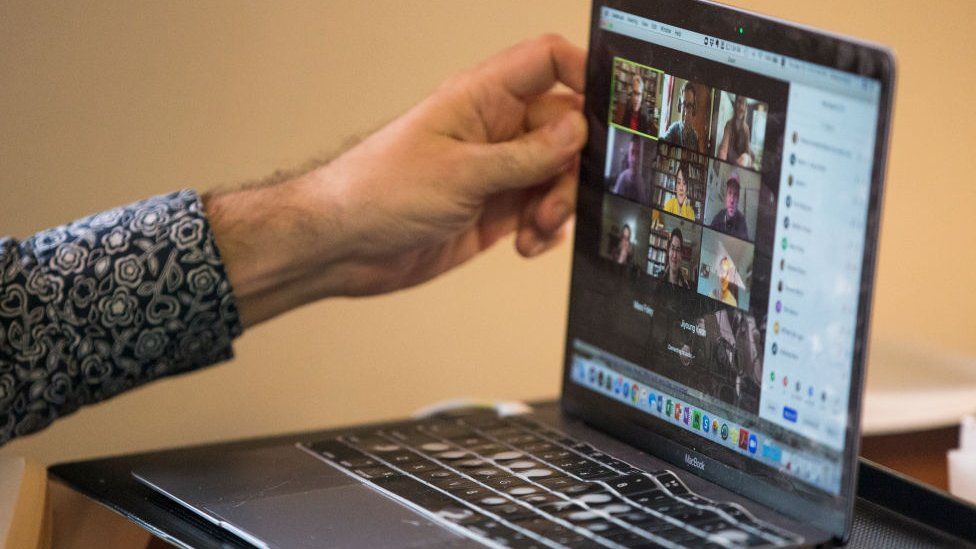 Two parish councillors who did not attend meetings for a year due to their "inability or unwillingness" to use Zoom have lost their seats.
Strensall Parish Council, in York, had used the video-conferencing app since the start of the coronavirus pandemic.
But Raymond Maher and Dennis Baxter had failed to take part, the council said.
"Unfortunately they are just not tech-savvy, as it were", said chairman Tony Fisher, leaving colleagues with no choice but to disqualify them.
It is a legal requirement for members to attend meetings, and the authority's rules state failure to join a session for six months without an acceptable excuse is grounds for disqualification.
Mr Fisher said members had been advised that "inability or unwillingness to use Zoom was not a valid reason" for non-attendance.
He added that he had tried to resolve the matter with Mr Maher and Mr Baxter, but one did not own a computer and the other said he "doesn't do Zoom".
Both men were also given the option to join council meetings by phone but they had declined, Mr Fisher added.
The move was criticised by some social media users as "ageist and discriminatory".
Mr Fisher said: "If we had not removed them, every decision the parish council made thereafter would have been unlawful."
Both men were welcome to reapply when face-to-face meetings resumed, possibly in July, he added.
When approached by the BBC, Mr Baxter, who has served on the council for over 50 years, declined to comment.
The BBC has also attempted to contact Mr Maher for his response.