York e-scooter scheme proposed to help key workers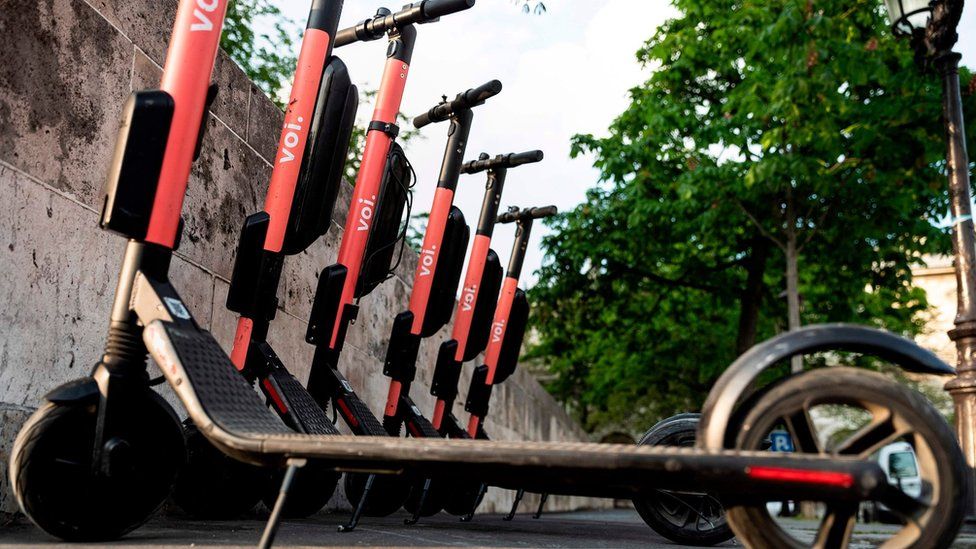 Electric scooters and bikes for hire could be introduced in York to help people travel around the city during the coronavirus pandemic.
City of York Council proposed it as part of a year-long trial to increase "green" options for travel in the city.
Scooters and e-bikes would be available to rent at the city's hospital and at the University of York.
Councillor Andy D'Agorne said: "This could provide a really good opportunity to explore how e-scooters might add to the mix of sustainable transport options, whilst helping to improve air quality and expand our electrical vehicle charging offer".
"The trial could also form part of the city's Covid-19 response in terms of, for example, providing sustainable alternatives to support capacity on public transport for key workers at the hospital," he added.
About 100 parking spaces at York Hospital are set to be removed when work starts on a new vascular imaging unit this month - and a council report says the health trust is keen to find out if patients and staff might use the e-scooters to get to the hospital instead.
The cost to use the bike or scooter was likely to be about £1 to unlock them and 20p per minute to ride them, the Local Democracy Reporting Service said.
The scooters would have a top speed of 15 mph and would only be allowed to be ridden on roads and cycle paths but not on pavements.
Geofencing technology, which would pinpoint the location of each scooter, could be used to ban people from riding on pedestrianised streets or above a certain speed limit on some roads.
The government has changed the law to allow electric scooters to be used as part of council-run rental schemes and riders must hold at least a provisional driving licence and be insured.
It remains illegal to use privately owned e-scooters on roads.
Related Internet Links
The BBC is not responsible for the content of external sites.