Plaque in York honours 'first modern lesbian' Anne Lister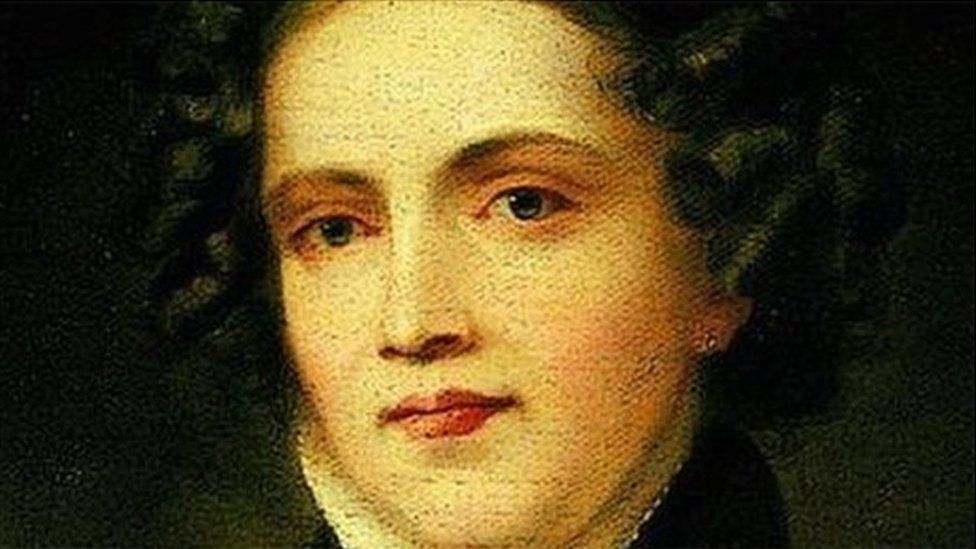 A rainbow plaque honouring a woman described as "the first modern lesbian" has been unveiled in York.
The unveiling at Holy Trinity Church commemorates Anne Lister's "marital commitment" to Ann Walker in 1834.
Lister was born in Halifax, West Yorkshire in 1791 and is known for her coded diaries which tell the story of her life and lesbian relationships.
The blue plaque with rainbow edging is the city's first LGBT history plaque and comes following a funding campaign.
Lister's diaries tell the story of her life and lesbian relationships at Shibden Hall, where she lived between 1791 and 1840.
A new BBC TV drama starring Suranne Jones which is based on Lister's diaries, Gentleman Jack, is in production.
Some of the diaries have been decoded for the first time for the drama, which is due to be screened on BBC One in 2019.
Lister's diaries, which had to be decoded, included love letters to a woman named Eliza Raine, who she shared a bedroom with at the Manor boarding-school in York.
The plaque was unveiled at in Goodramgate, York where on 30 March 1834, Lister received the church's blessing to privately contract a marriage to Ann Walker.
The couple lived together until Lister's death six years later.
Related Internet Links
The BBC is not responsible for the content of external sites.