York police rescue dogs from 'blazing hot' car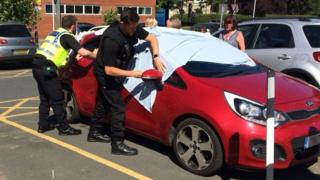 Two dogs were rescued by police from a "blazing hot" car where they had been left for more than half an hour.
Officers decided to smash the car window in order to free the animals.
York City Centre Policing team said on Twitter the car was so hot inside the officers were "struggling to breathe", adding: "There is no excuse for this, I am utterly appalled".
The force said the matter had been referred to the RSPCA and the owners of the car "will be prosecuted".
Yorkshire breaking news: Tree protesters receive injunction warnings; Future of motorbike racing under 'threat'
A spokeswoman for the RSPCA said officers attended the incident at York Hospital car park on Monday afternoon.
She said: "When we arrived police had already removed two Labradors from the vehicle.
"The dogs were taken to the vets for treatment for heat exhaustion and now remain in RSPCA care.
"An investigation has been launched so we cannot comment any further at this time."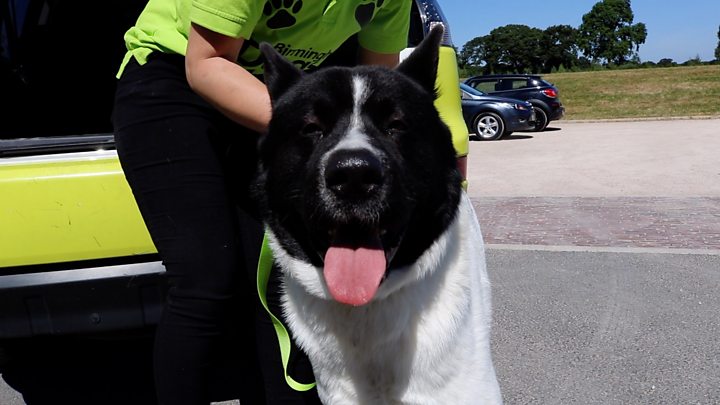 How to treat a dog with heatstroke
Move the animal to a shaded, cool area
Douse the dog with cool, not cold, water
If possible, use wet towels or place them in the breeze of a fan
Allow the dog to drink small amounts of cool water
Continue to douse the dog with cool water until its breathing starts to settle, but never so much that it begins to shiver
Once cool, take the dog to the nearest vet as a matter of urgency
Source: RSPCA
According to the RSPCA website, on warm days a car can become "as hot as an oven very quickly".
It says: "When it's 22 degrees, in a car it can reach an unbearable 47 degrees within the hour."
You may also be interested in: