Queen's Birthday Honours 2018: Claudia Lawrence's father honoured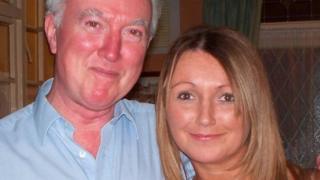 The father of Claudia Lawrence has been appointed OBE for his work to support the relatives of missing people.
Peter Lawrence campaigned for the Guardianship (Missing Persons) Bill known as Claudia's Law, which was passed in April last year.
The legislation enables families to deal with the property and financial affairs of a missing person.
Ms Lawrence, 35, disappeared on her way to work as a chef at the University of York in March 2009.
Police believe she was murdered but despite a lengthy investigation and a number of arrests no-one has been charged in connection with her disappearance.
'Lowest ebb'
The last contact anyone had with Miss Lawrence was when she spoke to her mother by phone on the 18 March.
She failed to attend work the following day and was later reported missing.
Claudia's Law, which applies in England and Wales, enables someone with an interest in the property of a missing person to be named as a guardian by a court 90 days after they have gone missing.
Mr Lawrence said although the bill had received Royal Assent last year, it was not yet in force.
"It's just so annoying there are 2,500 families waiting for this, struggling; struggling day by day," he said.
Mr Lawrence was named in the Queen's Birthday Honours list, published on Friday.
He founded the bill and it was proposed in parliament by Kevin Hollinrake, Conservative MP for Thirsk and Malton.
Previously the disappearance of a person did not affect the ownership or control of their property and affairs.
Mr Lawrence said he "couldn't believe" there was not a law in place to allow a missing person's family to look after their affairs.
"It was just mind-boggling at a time when you're emotionally at your lowest ebb," he said at the time.
The new legislation allows a person to act on behalf of the missing person for up to four years, which can be renewed by a court application.