Samuel Smith: Brewer admits not providing pension information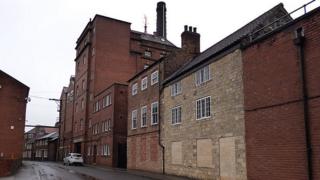 Brewer Samuel Smith and its chairman have admitted failing to provide pension information to regulators.
An inquiry was started into the pub chain and Humphrey Smith, 73, in 2015 to make sure it was earning enough money to support its pension schemes.
Both pleaded guilty to neglecting or refusing to provide information and documents without a reasonable excuse under the Pensions Act 2004.
The firm and Mr Smith will be sentenced at Brighton Magistrates' Court in June.
Read more stories from across Yorkshire
The Pensions Regulator (TPR) said the company, which has about 200 pubs and is based in Tadcaster, North Yorkshire, did not respond to the deadline set.
The watchdog said it was the sixth criminal conviction it had secured against individuals or organisations for failing to comply with section 72 notices.
Nicola Parish, TPR's executive director of frontline regulation, said: "This sends a clear message to employers that we are serious when we ask for information.
"We require it for good reason as part of our work to protect pension savers."