National Union of Mineworkers urges 'black death' benefit review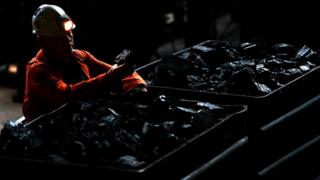 A miners' union is urging the government to review its benefits policy for former workers battling chronic lung conditions.
Under current guidelines a claim will only be successful if someone has worked underground for 20 years.
The National Union of Mineworkers (NUM) said "hundreds" of ex-miners suffer with so-called "black death" despite not working for that long.
The government said its policy was in line with independent guidance.
More stories from across Yorkshire
Tony Burton, 61, from Carcroft, near Doncaster, worked as a coal miner from 1977 to 1996 and was diagnosed with chronic obstructive pulmonary disease in 2002.
He said: "I used to love playing rugby, jogging and sports but I can't run anymore, I can barely walk. I'm near the point where I need oxygen to allow me to breathe.
"But the Department for Work and Pensions (DWP) don't listen. They've got that 20 year ruling but because I've only got 18-and-a-half years I do not get a penny.
"You don't have to work 20 years underground to get COPD, or as we call it black lung or black death, you could work five years and still get it."
'Men are dying'
The All-Party Parliamentary Group for the Coalfield Communities is due to meet to discuss the issue in the coming weeks.
Simon Cahill, NUM delegate for Selby Coalfield, has spearheaded the campaign to have the policy reviewed.
He said: "It needs addressing now. These men are dying, they have not got time."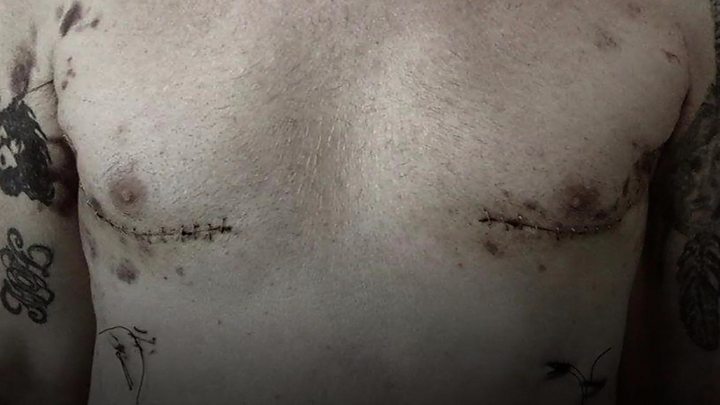 Chris Skidmore, of the NUM, added: "[These men] have not got it out of the clouds, they have got it from working down the pit, therefore they should be looked after."
Industrial Injuries Disablement Benefit is a weekly benefit paid to people who become disabled because of an accident at work or due to certain diseases caused by their job.
A spokesperson for the DWP said the policy was based on guidance from the Industrial Injuries Advisory Council.
It claims that to establish a link between occupation and COPD, a miner would "have to work for a minimum of 20 years underground to have sufficient exposure to coal dust".